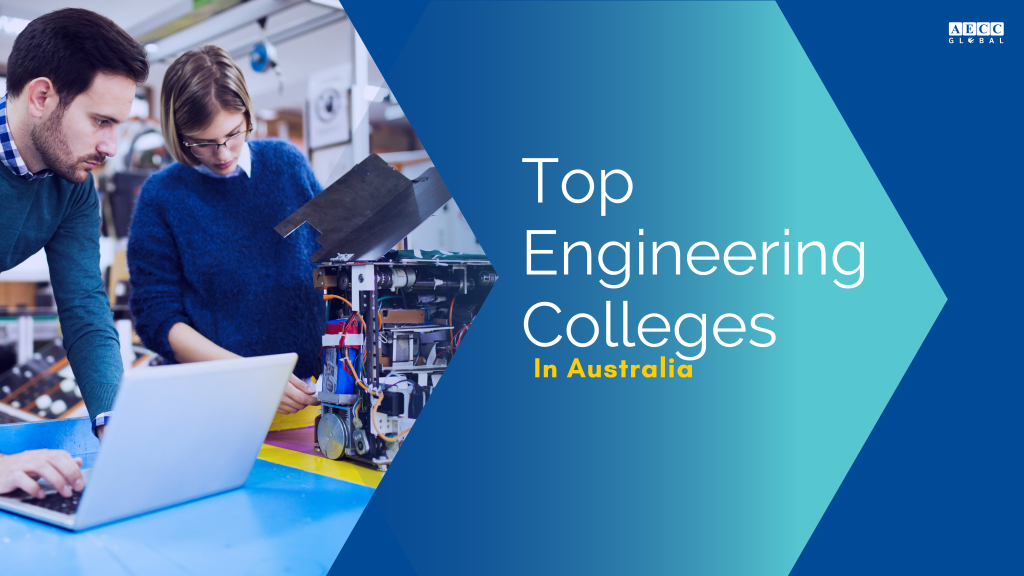 Best Engineering Colleges in Australia
Which are the Top Engineering Colleges in Australia
As one the most demanded and influential degrees, completing your engineering degree in Australia is a sure shot to reaching your career goals.
An engineer is someone who tackles real world problems with creativity and practicality. Being an engineer is a valuable role to claim and Australia is definitely one of the best study destinations to claim your position in the industry. 
After all, studying where aviation engineer Harry Hawker and Schumacher's former race engineer Chris Dyer developed their skills is a great opportunity for you. 
On that note, here is a list of the best colleges in Australia that would help you fulfill your career ambitions!
1. Monash University - 'Monash, Sir John Monash'
Named after the renowned civil engineer Sir John Monash, Monash university is actually home to the best faculty of engineering in Australia. 
Monash is well equipped to launch you in the world of engineering with their support, intelligence and resources. There are a variety of courses for you to choose for yourself. You could become a biomedical engineer, an IT specialist or computer science engineer. 
Monash is also mainly known for its Chemical engineering course and opens up great opportunities. Their research in chemical engineering revolves around biomedical, nanotechnology, food, fuels and energy, membranes, and modeling. 
Furthermore, Monash isn't just about living life within the University's grounds. You can also experience being a part of a club, an enriching vacation program or even gain professional development with industrial experience. 
In fact, as a part of preparing students for the industry, the University has programs such as the Monash Engineering Leadership Program, Engineering Co-op Education Program, Engineering Masters Professional Development Program (MPDP). 
The variety of scholarship opportunities offered will definitely ease your journey towards studying at Monash university. So, what's stopping you from enrolling?
2. University of Sydney - #4 and #1
As the University to establish Australia's first engineering faculty (est 1920), the University of Sydney prides itself on holding a global reputation for the engineering graduates it produces. 
In fact, the University ranks 4th globally and 1st in Australia, for graduate employ-ability (QS Employ-ability Rankings 2020).
Their course options include aeronautical engineering, chemical and bio molecular engineering, engineering and technology and electrical engineering. 
Also, the University is ranked 14th for its Civil and Structural Engineering and 1st for Transportation Science and Technology, globally!
What's more is that, if at all you are unsure about the degree you are pursuing in the first year, the University of Sydney's Flexible First Year program offers you the opportunity to change after the first year as the name indicates. Rest assured, you can complete the degree you want to pursue in the usual time it takes.
The University has also earned the title of world leaders in robotics, intelligent systems and breaking through in AI. This affirms the scope you will have while studying here, in one of the best engineering faculties in the world. 
Their research advancements are not restricted to just these areas of study. Other areas of study abroad explored through extensive research are: data science, computer engineering, energy resources and the environment, healthcare and food products to name a few. 
With the utilization of the latest technology, and partnerships with over 1200 project management, engineering, and computer science industry partners. One can say, the sky's the limit at the University of Sydney!
3. Australian National University - Focusing on your Job
Pursue your passion for engineering at the University that ranks #1 in Australia for its education and job employ-ability – Australian National University!
The University's primary focus is to prepare students to meet the advancements in the advancing job market. That being said, ANU has made various resources available to your disposal.
Some of the course options offered to you are Advanced Computing, Machine learning, Mechatronics, and Data Analytics. It's also one of the top universities for Electrical Engineering. 
Moreover, for those of you who want to delve deeper into engineering, you have the best opportunity to interact and collaborate with some of the industry's leading experts. The collaborations are not limited within the country but include international collaborations as well.
One of the programs, the Tech launcher program, is an opportunity for students to innovate and build start-up software companies with the guidance of the industry professionals. 
Some of the organizations that students can partner with are Honeywell, IBM, BP, Bloomberg and even Microsoft.
4. The University of Melbourne - The 100 Area club
This University offers a combination of technical skills and professional skills desired by employers and skills that are highly recognized globally.
Pursuing an Engineering degree in the University of Melbourne means you begin with a three-year Bachelor of Design, Science, or Bio medicine degree and, then choose an engineering systems major.
Moreover, once you complete your Masters in Engineering, which is a two or three year course, you will become an internationally accredited engineer. 
A major feature about the University's curriculum is that you get to choose from over 100 areas of study. Basically, you get to shape the degree as per your wish. You can combine courses from different fields of study, like psychology and artificial intelligence, music and bio medicine and the like!
With the resources offered by the University of Melbourne, you will grow as an individual and be ready to play a role in the advancement of the economy.
5. The University of South Wales (UNSW) - Seal of Approval
The UNSW has gone the extra mile as most of their courses are accredited by leading engineering institutions in the UK. This seal of approval clearly is an emphasis of the quality of education you will receive as a student pursuing an engineering degree here.
The different subjects areas you get to choose from are: Automotive engineering, aerospace engineering, mechanical engineering and mineral and mining engineering.
Their research activities cover a wide range of disciplines including Optoelectronics, Medical and Signal processing, Energy, and Advanced control and networking. Apart from working with industry experts you will be updated with the latest industrial trends as well.
The UNSW in fact houses their own Aerospace center which consists of their very own aircraft, electronics labs supplemented with world-leading Renesas technologies, and a suite of practical training facilities approved by the aerospace industry!
However, the University isn't partial to airborne activities alone. For instance, they have a Technology Studio called the 'Treforest' for those of you interested in getting to the roots of conducting live events. 
Furthermore, it provides an enriching environment for those of you who love mainly working with electronics. The University's Electrical and Electronic Suites is sponsored by the world's leading suppliers of micro controllers – Renesas.
With all the information above, isn't it just exciting to imagine pursuing your engineering career in Australia? Not only are they advancing rapidly but also more than equipped to train their students to become well-rounded professionals.
So, what are you waiting for? Contact us, AECC Global, for more information and we will guide you through this process.
---
By accepting you will be accessing a service provided by a third-party external to https://www.aeccglobal.co.th/