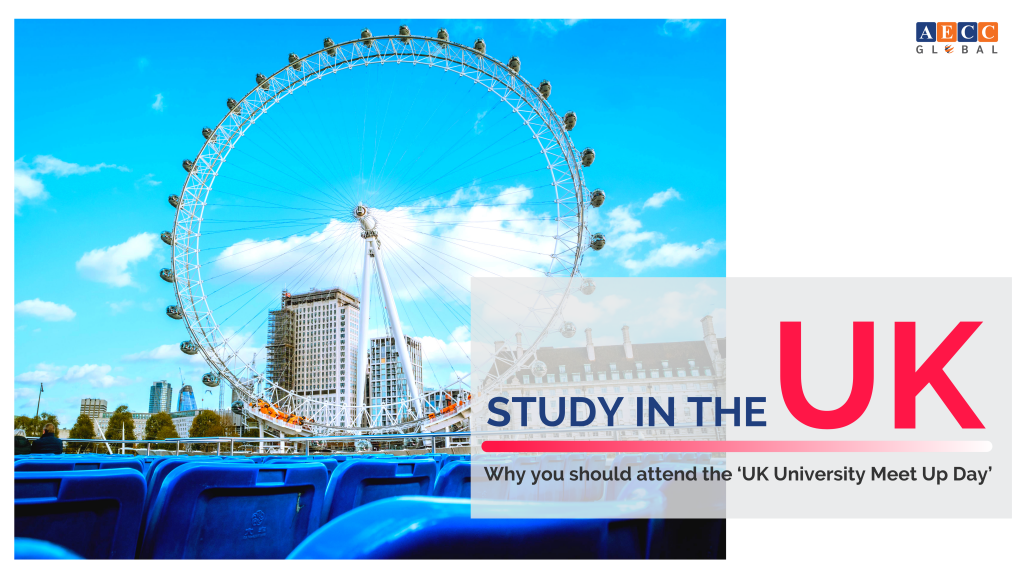 Study in the UK: Why you should attend the 'UK University Meet Up Day'?
Study in UK
The world is moving forward in every aspect. Countries are now relaxing their rules, businesses are beginning to get back to normal and the unusual routine of life is now becoming a thing of the past. Slowly, yet surely, everything is falling into place, and, the higher education sector certainly isn't holding back anymore either.
The UK is moving forward and so should you!
Many countries and universities are now proactively taking measures to support international students. If you are someone who is waiting to resume your study abroad plans in the UK, then it's a pretty good time to kick start! The UK is certainly one of the topmost preferred study destinations for Thais and the second most popular destination globally. Keeping that in mind, we have an event for you that is going to open the door to your overseas career dreams - The UK University Meet Up Day! The UK has been ranked as one of the best places to live in, and study in the UK University Meet Up Day is a day you just can't miss.
Why precisely the United Kingdom?
Universities in the UK are globally recognized for providing high-quality education and their contribution to providing solutions to contemporary world issues through intensive research. With prestigious universities and world-class education, the UK universities have earned an excellent reputation for courses such as STEM, Law, Accounting, Medicine and Architecture. It is also a world leader in literature. This UK Meet-Up Day is being conducted to drive you towards your future career. Read on to learn more about to studying in United Kingdom.
The UK University Meet Up Day
Have you been dreaming to study in the UK, but, you're not too sure how and where to begin? Then, the UK University Meet Up Day is the right platform for you to get started! Meet with the representatives online, from various universities and institutions. Learn all about the educational institutions, the various courses they offer, the scholarships provided for international students, and it doesn't stop there! 
If you are interested, you can even learn of all the other activities you can participate in as a student, the clubs you can be a part of and take part in the various events conducted. 
The UK University Meet Up Day event is not going to be one-sided where you just learn about a university or institution. It is also going to be where you learn about yourself. As you find out what each university and institution has to offer, you will find what appeals to your passion, what strikes a chord in your heart, and from there, it's just about moving forward!
Who can you expect to meet ?
As already mentioned, there are going to be representatives from various institutions at the event. Here is the list of the universities and institutions below:
Essex University

De Montfort University

Portsmouth University

Cardiff Metropolitan University

Coventry University

Teesside University

Northumbria University

Cranfield University

Plymouth University

INTO (institution)

KAPLAN (institution)
AECC is your guide!
As a global representative of various educational universities and institutions, we work hard to provide you with the best. We have some of the best counsellors whose expertise will give you the clarity you are looking for. 
Wait no longer! Register now and take the next step with us. We will guide you through it all. For more information, please contact us.
---
By accepting you will be accessing a service provided by a third-party external to https://www.aeccglobal.co.th/