Authorised Representative for: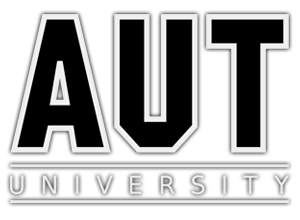 #1 IN NEW ZEALAND FOR INTERNATIONAL OUTLOOK, GLOBAL RESEARCH IMPACT & HEALTH SCIENCE SUBJECTS
TIMES HIGHER EDUCATION WORLD UNIVERSITY RANKINGS 2021
Auckland University of Technology
Ranked in the Top 1% of the world's universities, AUT is New Zealand's fastest growing postgraduate study destination, and one of the world's top young universities (Times Higher Education World University Rankings 2021). It is also the only University in New Zealand that upgraded from a polytechnic status. 
AUT creates graduates who are world ready, not just career ready. Curiosity, creativity, connection and collaboration are the new global currency.
#1 in New Zealand for Global Research Impact
#1 In New Zealand for International Outlook
#1 in New Zealand for Health-Related Subjects
#1 Millennial University in Australasia, #14 in the World
Global employability
AUT perspective is firmly global – 48% of AUT academic staff are international and AUT students come from 140 different countries.
Each year, 5,600 international students study at AUT.
AUT alumni now live and work in 80 different countries.
AUT have 5,000 industry partnerships world-wide.
AUT  is proud of the inclusive, vibrant and collegial culture.
New Zealand is ranked top in the world for preparing students for their future, and Auckland is the third best city in the world to live.
Innovative and relevant research
AUT is ranked #1 in New Zealand for global research impact. AUT  collaborated with 140 countries and receive the most citations from the USA, Australia, UK, China and Germany.
AUT has research institutes and centres in a broad range of specialities including space research, big data, artificial intelligence, physical activity and nutrition, sustainable tourism, robotics, ecology, indigenous language revitalisation and financial forecasting.
AUT is the fastest growing postgraduate destination in New Zealand; AUT doctorate numbers have almost tripled since 2009.
To get in touch with our expert team, simply leave your details below and we'll call you for a FREE consultation.

What our students say about us
Don't just take our word for it, check out what our satisfied students are saying about us