Authorised education agent for: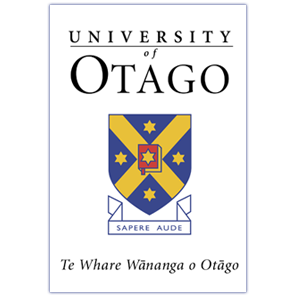 RANKED 175TH UNIVERSITIES IN THE WORLD
QS WORLD UNIVERSITY RANKINGS, 2019
University of Otago
Welcome to New Zealand's first University. The University of Otago provides a research-led learning environment that is second to none with a richly deserved reputation for excellence. in 2019, Otago celebrates their 150th anniversary.
At Otago, you will have unprecedented opportunities. You will be taught by international experts in their fields; you will gain a world-class qualification, and you will be able to contribute to ground-breaking research.
The University of Otago has campuses in five campuses throughout New Zealand.
The University of Otago's main campus is in Dunedin, which hosts the Central Administration as well as its Health Sciences, Humanities, Business School, and Sciences divisions. In addition, the University has four satellite campuses in Auckland, Wellington, Christchurch, and Invercargill.
21 Subjects at Top 100 in the world!
QS World University Rankings by Subjects, 2019
Top 50 in the world
#12 Sports-related Subjects
#27 Dentistry
#28 Archaeology
#29 Anatomy & Physiology
#29 Development Studies
Range 51 ~ 100
Arts & Humanities, Life Sciences & Medicine, Social Sciences & Management, Anthropology, Earth & Marine Sciences, Education, Geography, Law, Nursing, Performing Arts, Pharmacy & Pharmacology, Psychology, Theology, Divinity & Religious Studies
To get in touch with our expert team, simply leave your details below and we'll call you for a FREE consultation.

What our students say about us
Don't just take our word for it, check out what our satisfied students are saying about us