Authorised Representative of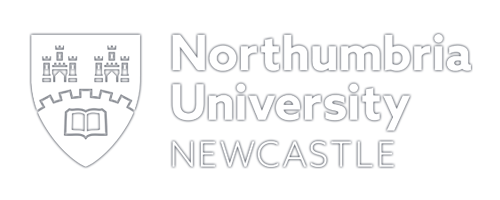 #49 Overall Ranking in UK
Guardian University Guide 2021
Located in Newcastle, England, Northumbria University sets as one of the largest universities in the UK, having more than 30,000 students. Northumbria University has always been one of the popular choices among students from all around the world as it is known for offering a wide variety of high quality undergraduate and post-graduate courses. One of the reasons being is because it is situated at Newcastle, cited as one of the UK's best student cities. Its vibrant environment makes people feel comfortable enough to feel like home. With Newcastle's native 'Geordie' population, that is known for their friendliness, a warm welcome will definitely be felt at heart when visiting the city.
When it comes to facilities at campus, Northumbria offers none other than the best, ranked in the top 15 in the UK (THE Student Experience Survey). One of the most attractive on-campus facilities is the sports center, which is catered to people at every level of fitness. It consists of fitness centers, a sprint track, squash courts, a six-lane 25m swimming pool and numerous outdoor pitches. The main arena of the flagship Sport Central can accommodate up to 3,000 people and is home to the Newcastle Eagles, the most successful team in the British Basketball League. Also, students' satisfaction is guaranteed as the University library has the most extensive collections you can ever find of scholarly resources including books, e-books, print and e-journals, as well as databases, collections of early historical books and primary digital archives. During exams season, the library is open at a 24 hours-basis so that students have ample time and space that are comfortable enough to revise all chapters. If you like to burn the midnight oil, then this is just the perfect suit for you!
Northumbria University Ranking
Building and town and country planning # 8
Design & crafts # 11
Criminology #11
Earth & marine sciences #14
Health professions #14
Film production & photography #15
Fashion & textiles #16
Journalism, publishing & public relations #20
Civil Engineering #21
Education #22
Chemistry #22
Engineering: electronic & electrical #25
Mathematics #27
Physics #28
Architecture #29
Social work #30
Sociology #31
Engineering: mechanical #47
Art #32
Law #37
Media & film studies #42
Computer science & information systems #44
Biosciences #45
Psychology #56
(Guardian University League 2021)
Explore Newcastle City Campus
Northumbria School of Design covers Industrial, Fashion, Communication and Innovation Design. With alumni including Apple's Sir Jonathan Ive, principal designer of the iPad, iPhone and iMac. Ranked 10th in the UK for Design & Crafts in The Guardian University Guide 2020 Northumbria's School of Design was named one of Europe's top design schools by US Business Week magazine and has an international reputation for innovation and creativity.
Architecture & Built Environment
Architecture and Built Environment encompasses all of Northumbria teaching, research and enterprise in Architecture, Interior Architecture, Quantity and Building Surveying, Real Estate and Housing. Ranked in the QS World Top 200 for Architecture and Built Environment (2018). Ranked 9th in the UK for Architecture and 20th for Building, Town and Country Planning in The Guardian University Guide 2020 Northumbria programmes in Architecture and Building Surveying have achieved 83% and 90% overall satisfaction respectively in the 2019 National Student Survey. We are ranked within the top 10 in the UK for overall satisfaction in Architecture.
Northumbria Law School is one of the largest law schools in the UK, with a national and international reputation for excellence in legal education for those interested in studying law. Northumbria offers a comprehensive range of postgraduate law programmes and flexible modes of study for undergraduate students become aspiring lawyers and professionals, and for postgraduate students take their career to the next level. The £70 million state-of-the-art city centre location provides an outstanding learning environment with professional facilities including a real courtroom, onsite law library, legal skills hub and law clinic. All the undergraduate courses satisfy the requirements of the qualifying law degree (QLD) - the academic stage of qualification for solicitors and barristers. Northumbria Law School is also 1 of only 6 institutions outside of London to provide the Bar Professional Training Course (BPTC) and we offer an unrivalled range of Masters programmes via flexible distance learning, designed for busy professionals, and accessible to students across the UK and around the world.
Northumbria University encompasses all of our work in Mechanical, Civil, Automotive, Construction and Architectural Engineering, project management as well as Mathematics, Statistics and Physics including Astrophysics, Electrical and Electronic Engineering, Energy, Smart Materials, Microelectronics and Communications.
Ranked in the world top-300 for Engineering and Technology in the Times Higher Education's World University subject rankings 2020.
Ranked in the top 25 in the UK for Electronic and Electrical Engineering in The Guardian University Guide 2020
Ranked 17th in the UK for Civil Engineering in The Guardian University Guide 2020
A top-35 Engineering research department with 79% of our outputs ranked world-leading or internationally excellent according to the latest UK wide research assessment exercise (Research Excellence Framework (REF) 2014, UoA15). This places us in the top quartile for world-leading publications among UK universities in General Engineering.
Key research strengths in Automotive Engineering and Aerodynamics, Building Information Modelling (BIM), Civil Engineering Heritage, Energy Systems and Materials Engineering, with financial support from the Engineering and Physical Sciences Research Council (EPSRC), The Royal Society, Innovate UK, and European Union.
To get in touch with our expert team, simply leave your details below and we'll call you for a FREE consultation.