Authorised Representative of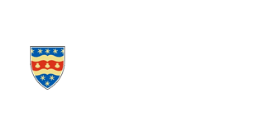 Ranked #101-150 in THE Young University Rankings
About University of Plymouth
Based in the biggest city in the south-west of England, the University of Plymouth started as a Navigation School in 1862. Today, it is the UK's 15th largest university. It has ranked in the top ten UK young universities in the THE Young University Rankings 2019. With more than 19,000 students, 3,000 current international students, who are approximately percent of the student body and 2,500 staff, Plymouth works towards advancing knowledge and transforming lives. Their main focus is to deliver excellent education through interdisciplinary research, optimising emerging technologies and encouraging collaborative activities. Almost two-thirds of the research conducted by the University of Plymouth is ranked as either world-leading or internationally excellent by the Research Excellence Framework. To provide a positive student experience, the university offers strong and approachable staff support and guidance. The process of teaching includes a wide range of conferences, events, workshops and bespoke sessions.
This university also runs the Careers and Employability Hub, a brilliant careers service to help students create the perfect CV, search for employment or speak to an advisor about what they can do with their degree once they have graduated. More than 4,500 students take part in placements and work-based learning every year.
University
Ranking
Placed 278th globally in the latest Times Higher Education World University Rankings.
Top 10 UK Young University in the 2019 Times Higher Education Young University Ranking
Guardian University Awards: 2015 winner for Social and Community Impact
Ranked 4th under the international category in Whatuni Student Choice Awards
Ranked 66th in the 2019 Guardian University League Tables.
Placed 25th in the country for the quality of its teaching in the National Student Survey 2020.
University
Subjects Ranking
#14th Electrical Engineering - Guardian League Tables 2020
#2 Dentistry - Guardian University Guide 2021
#14 Social work - Guardian University Guide 2021
#14 Chemistry - Guardian University Guide 2021
#7Design - Guardian University Guide 2021
#10 Physiotherapy - THE
#8 Animal Science - THE
#12 Dentistry - THE
#12 Food Science - THE
#12 Creative writing - THE
#13 Art, Architecture & Design - THE
#Top 10 UK Young University of Art, Design, Architecture - THE
# Top 50 Research University - THE
# Top 5 Modern UK University for Architecture - THE
CAMPUS AND FACILITIES:
The main campus houses the departments of Arts, Humanities and Business, Science and Engineering, Health and the University of Plymouth Students' Union. The Marine Station and MAST are also at a walkable distance from the campus. 
To provide first-class learning and improve the research facilities, the university plans to invest in developing its campus in the upcoming decade. This development plan includes the establishment of a new engineering and design facility.
Their degrees all provide a strong base in pure and applied mathematics, probability, and statistics. Computing skills are built in from the first year, helping you to solve important, real life problems. There is flexibility to move between degrees should your interests develop.
Bachelor of Mathematical Sciences
Master of Mathematical Sciences
Electrical and Electronic Engineering
Taught by internationally recognised experts passionate about an excellent learning experience. strong links with industry ensure our teaching remains relevant to your future career.
Bachelor of Electrical and Electronic Engineering
Master of Electrical and Electronic Engineering
Whether teaching in schools or undertaking pedagogic research that influences policy and practice, our degrees prepare you for your educational career
Around 50 marine and maritime courses are taught on its campus or as foundation degree level courses provided by its partners within University of Plymouth's College network, including partnership with the Royal Navy (FOST HM). This makes them a provider of one of the widest portfolios of marine and maritime courses in Europe.
Through lectures, hands-on practicals and an extensive national and international fieldwork programme, their degrees develop your expert knowledge of the forces that have shaped our planet.
Bachelor of Earth Sciences
Hospitality, Event Management, Tourism
You will build on your existing skills to be leader of the pack in your field, or open up new career directions. You'll work with your personal and course tutors to get the most out of your studies and boost your employability.
Bachelor of Hospitality, Event Management, Tourism
Ranks top 10 in the UK for overall student satisfaction – Human Geography, NSS 2020. Their range of degree courses are accredited by the Royal Geographical Society and allow you to move between geography BSc and BA or to combine geography with ocean science or international relations.
Their range of degrees provide students with the knowledge, expertise and skills to investigate and understand the impact of humans on the environment and start building sustainable solutions.
Bachelor of Environmental Science
Master of Environmental Science
| Scholarships | Amount |
| --- | --- |
| Undergraduate International Student Scholarship | £2000 off the tuition fees in year one. |
| International Academic Excellence Scholarship | 50% off the tuition fees in year one. |
| Psychology-International UG Gold Scholarship - | £4000 off year 1 tuition fees |
| Scholarships | Amount |
| --- | --- |
| Postgraduate Taught International Student Scholarship | £2000 off the tuition fees in year one. |
| International Scholarship (PG) | 50% off the tuition fees in year one. |
| School of Psychology - International Postgraduate Platinum Scholarship | £4000 off year 1 tuition fees |
*Terms and conditions apply
To get in touch with our expert team, simply leave your details below and we'll call you for a FREE consultation.

What our students say about us
Don't just take our word for it, check out what our satisfied students are saying about us