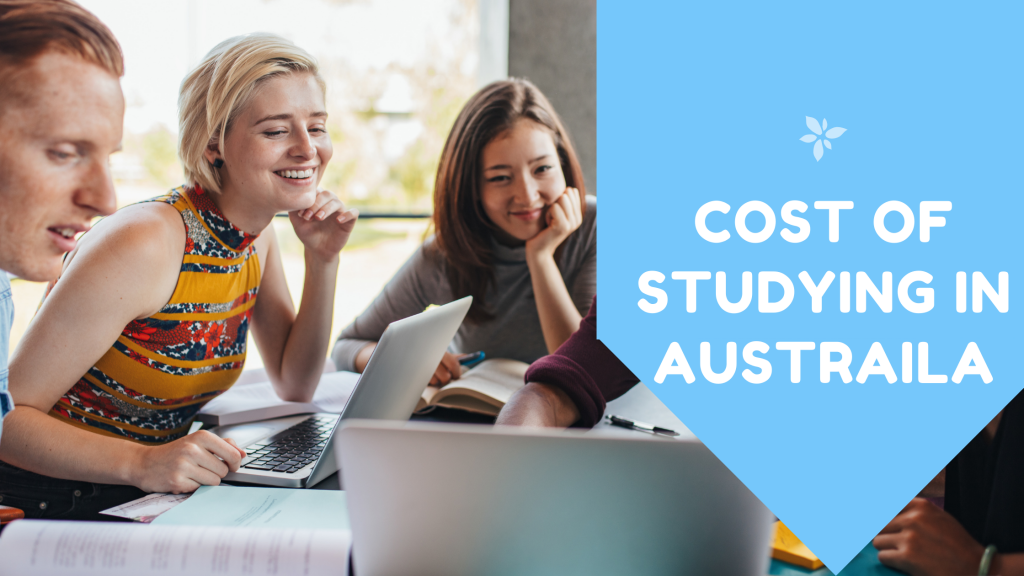 Want to know the Cost of Study in Australia?
Cost of study in Australia 
Want to know about the cost of study in Australia? If you are keen to study in Australia, one of the crucial aspects to consider is how much everything is going to cost. This is your enchiridion that breaks down the cost in every regard to ensure that everything is covered.
Australia is the third most popular international student destination around the globe. The country currently serves over 700,000 international students.
FEES:
Undergraduate Bachelor Degree 

      $ 20,000 to $ 45,000

Postgraduate Masters Degree

      $ 22,000 to $ 50,000

Doctoral Degree 

      $ 18,000 to $ 42,000

Vocational Education and Training

      $ 4,000 to $ 22,000

Foundation Courses 

      $ 15,000 to $ 39,000 

English language studies

      Around $ 300 per week (

depending on course length)

**All costs are per year in Australian dollars.
ACCOMMODATION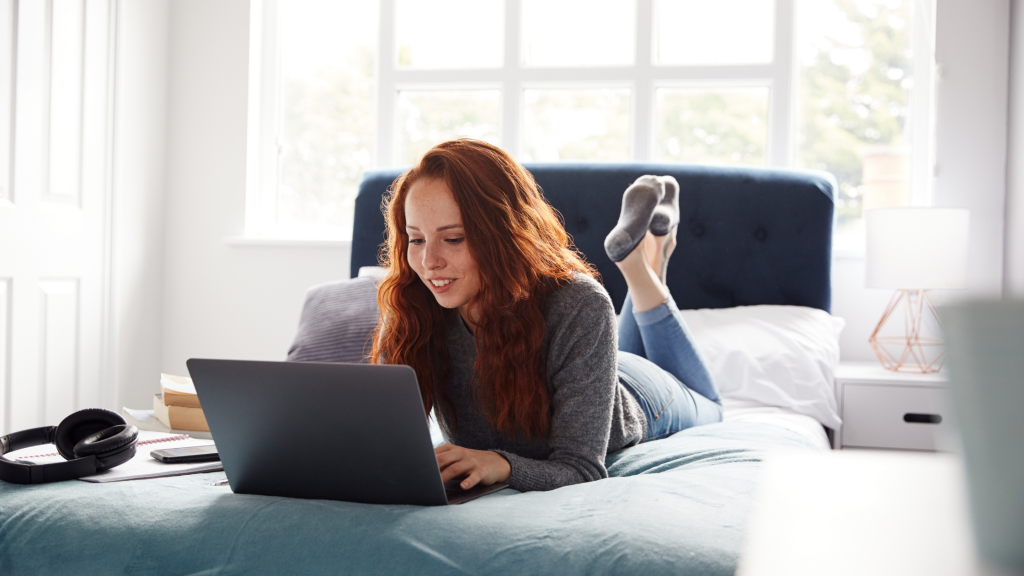 University accommodation
The average cost of living for students is around AUD $ 21,000. University accommodation and facilities are surrounded with academic support, sporting, cultural, and leadership development opportunities. University-administered accommodation will offer fully furnished rooms, including bills as well as dispense cohesive university supervised assistance.
Homestay
To enjoy the relaxed yet charming comforts of a home, families offer homestay that involves living with a family in their home. To ensure that the families can provide a secure and satisfactory living atmosphere, they are thoroughly screened by the government. Staying in a well-maintained room with working electricity and water's average cost is $ 235 to $ 325 per week.
Private Rental
Centrally located and near public transport, convenient abode. You can rent or 'lease' property through a real estate agent or privately. In the case of renting, it is required to pay a security deposit or 'bond' (one-month rent) as well as rent in advance. The bond is held by the relevant state government department authority and is used to pay for any damages caused to the rental property. Some or all of the bonds may be refunded to you when the lease ends.
Hostel
A short term accommodation like temporary housing (hostels) where students become accustomed to the new city and meet new friends. It provides an opportunity to interact with other students frequently as you will be sharing common spaces like kitchens and bathrooms.
SCHOLARSHIPS:
To slash the cost of study in Australia, Over AUD $ 300 million has been invested in scholarships for international students by the Australian government. There are various scholarship programs like Australia Awards, Destination Australia, Australian Government Research Training Program, Australia APEC Women in Research Fellowship and provider scholarships that aid and assist international students effectively and efficiently.
You could be qualified for one in 2021. The scholarships are provided by the Australian government, education providers, and several other public and private organizations to lessen the study cost in Australia. There are numerous grants, scholarships, bursaries that can assist you financially.
Australia has extended over 3,000 Australia Awards scholarships and short courses to students from over 55 countries in 2019. The objective is to encourage educational links, knowledge, and long-established ties between Australia and other countries through Australia's extensive scholarship programs.
The Destination Australia program offers over 1000 scholarships to aid both domestic and international students studying at regional campus locations in qualifications from a Certification IV level and above. It's a new mobility program where the tertiary institutions will be able to avail up to $15,000 per student, per year to lessen the cost of study in Australia.
Australian APEC women in research fellowships offer fellowships that target to support women's economic empowerment in the APEC region and extend to high-achieving female researchers for research possibilities in partnership with Australian education and research institutions. Provider scholarships provide scholarships in Australia for international students, on eligibility which is based on excellence.
PART-TIME JOBS: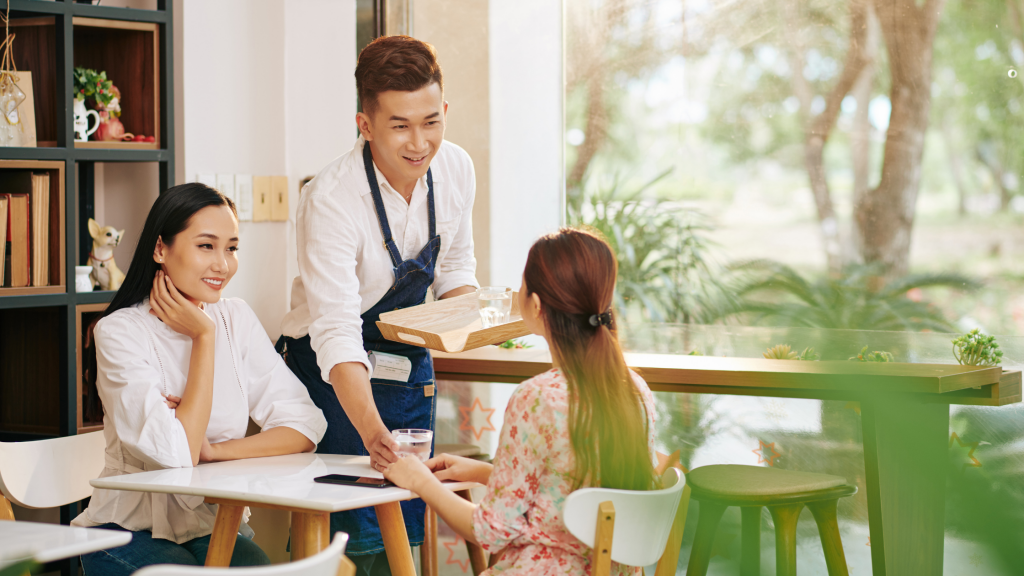 Working while at college offers you an extra emolument stream. Money can be constricted when you are a student and getting a part-time job can be sufficient to maintain study cost in Australia. Australia is an exceptional place to work as an international student. This can be an opportunity to earn and experiment with the local culture.
Students can work up to 40 hours every two weeks while you are doing their academic work and unlimited hours during holiday breaks. The same protection at work will be provided to international students, like anyone else in Australia. Each and every student will get at least a minimum rate of pay per hour and find assistance at every step from government and private organizations. The ocean of opportunities and flexible hours make it feasible for students.
Retail - including supermarkets, department stores, boutiques
Hospitality - cafes, bars, restaurants, delivery
Farming and fruit-picking - seasonal work
Services – childcare, aged care, and cleaning
Administration and clerical work
Non-governmental organizations and charities offer volunteering opportunities that benefit the society and give students first-hand experience.
ONLINE COURSES: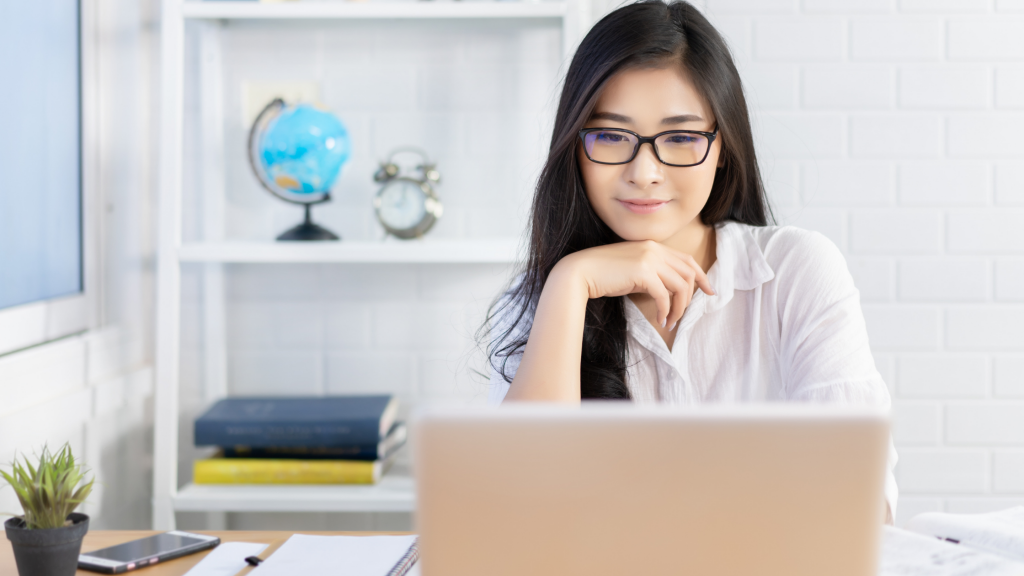 Australian universities also encourage students to study by distance. Online courses are flexible that offer a wide selection of programs. It is accessible as it allows you to study from any part of the world. It tends to be more affordable. The monetary investment is less however its learning outcomes are in par with offline education.. You can also save money on transport and class materials, which are often available for free as they are digitized. The wide range of payment options let you pay in installments or per semester.
Popular courses:
Arts & Humanities
Clinical, Pre-Clinical & Health
Engineering & Technology
Life Sciences
Physical Sciences
Social Sciences
SUPPORT SERVICES:
Australia offers numerous support services for international students. This included services offered by student unions and education providers, as well as local, state, territory, and federal governments. It can be through language and academic support, designated international student advisers, on-arrival reception and orientation programs, childcare support, mental health, wellbeing and counseling and student accommodation.
For more information to know more on the cost of study in Australia, you can always contact us, AECC Global , for guidance and our expert and friendly education counsellors will help you!
---
By accepting you will be accessing a service provided by a third-party external to https://www.aeccglobal.co.th/