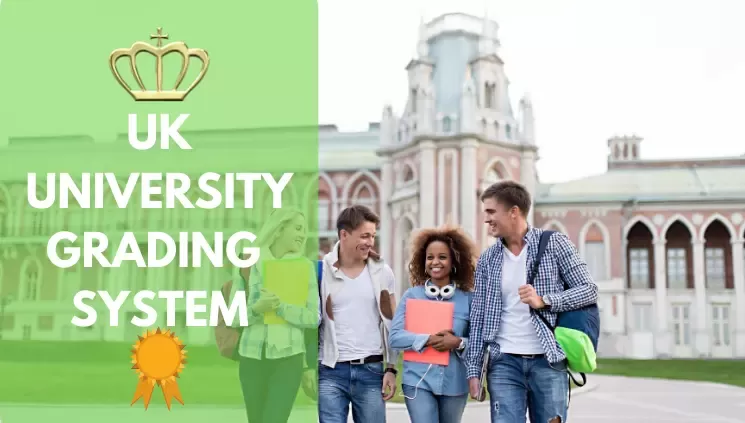 UK Universities Grading System
Are you planning to pursue your higher education in the United Kingdom?
Then here's something you should know about the UK universities grading system. The UK universities feature an exclusive higher education grading system. The goal of being more explicit in defining students' academic performance sets it apart from conventional grading systems.
The grading method of UK universities is globally recognized as it provides numerous benefits. Most importantly, it displays your academic talents and unique skills, allowing employers to obtain a better understanding of you.
Universities in the United Kingdom employ a letter grade scale ranging from A to F to assess their students' academic performance. If you receive an A, it signifies you have demonstrated exceptional knowledge, whereas an F indicates that your score is insufficient to pass the exam in the UK universities grading system.
| | | |
| --- | --- | --- |
| Grade | Percentage | Definition of the Grade |
| A | 100%-70% | Excellent |
| B | 69%-60% | Very Good |
| C | 59%-50% | Good |
| D | 49%-40% | Average |
| E | 39%-30% | Poor |
| F | 29%-0% | Very Poor |
In most universities, First-Class Honours are the highest honours that may be obtained, with approximately 10% of candidates nationally achieving the First-Class Honours.
A small number of universities grant First-Class Honours with Distinction, also referred popularly as a starred first. A first-class degree indicates that you have shown an exceptional level of knowledge throughout your course and are extremely proficient in the subject you have studied.
Second-Class Honours in the UK universities grading system, which is subdivided into Upper Second-Class Honours (2:1), and Lower Second-Class Honours (2:2), is where the majority of university graduates fall. 2:1 is considered as an average academic achievement and 2:2, as a lower academic achievement. While Upper Second-Class Honours indicate room for improvement, the Lower Second-Class Honours may not benefit you.
In most universities, third-class honours are the lowest honours classification. With a third-class degree, chances of landing a suitable career or excelling in postgraduate studies are limited.
| | |
| --- | --- |
| First-Class Honours | Above 70% |
| Upper Second-Class (2:1) | Between 69-60% |
| Lower Second-Class Honours (2:2) | Between 59-50% |
| Third-Class Honours | Between 49-40% |
Curious to know more about the UK education system and UK universities grading system? Get in touch with us now! Our expert counsellors will help you out with all your doubts about studying in the UK.
---
By accepting you will be accessing a service provided by a third-party external to https://www.aeccglobal.co.th/