Top 5 Study Destinations in Australia
Study in Australia
The Education system in Australia is immensely recognized on a global scale. That being said, Australia being considered as the third most sought after study destination shouldn't come as a major surprise. It ranks 8th in the Universities 2019 U21 Ranking of National Higher Education Systems.
With well established avenues for research, medicine and STEM courses, Australia has produced notable alumni as well. Their renowned scientists, artists, filmmakers, film stars, engineers, business persons and more, have proven that Australia has made the world its oyster.
So, why not be among the best of the best? Known to be the country consisting of the top seven cities – Sydney, Melbourne, Brisbane, Perth, Gold Coast, Adelaide and Canberra –there is no better place to live in while climbing up the career ladder!
Read on to know more about the 5 best places to study in Australia, and why.
1. Melbourne - Culture? You've got it here!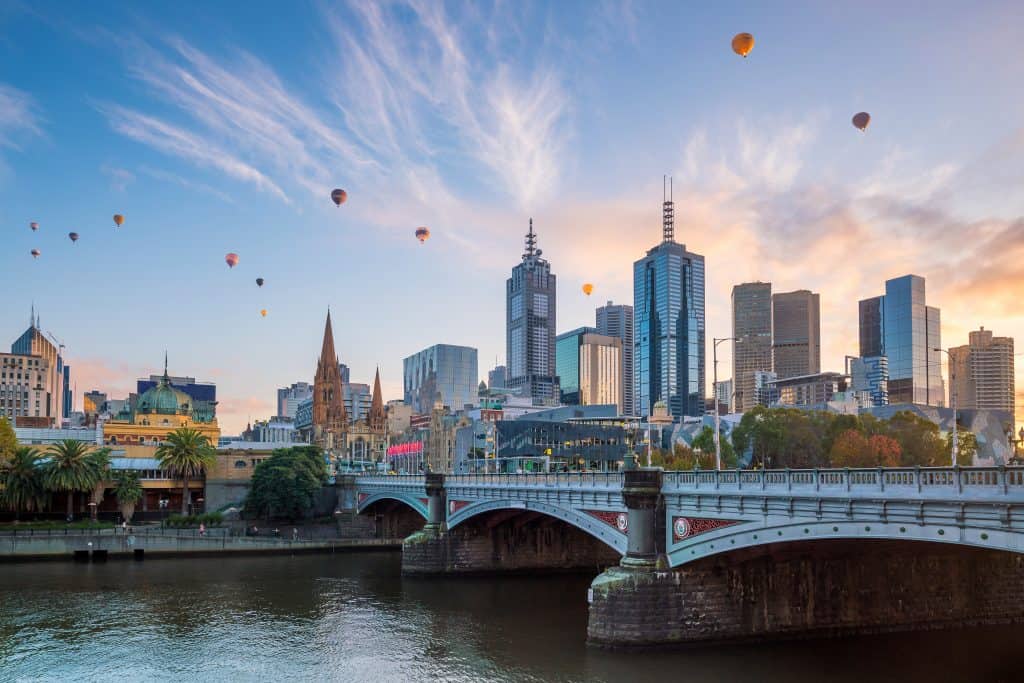 Not just the capital of Victoria, Melbourne is also known as the cultural capital of Australia. The reason? It is filled with lively music, sports, adventure, and even comedy shows if you want to enjoy your evening while laughing heartily with friends. 
Having a great ratio of cultural mix amongst students, the obvious diversity in Australia has in fact, become the best part about student life in Melbourne! 
Home to nine Universities and seven TAFEs, your opportunities are abundant and your ambitions attainable. You are provided with the access to facilities like Clayton Research Precinct, Parkville Research Precinct and more.
As the highest ranked city of Australia, in terms of ranking and 'employer activity', you have the golden opportunity to work in top companies like BAE Systems, BHP Billiton, Orica etc.
Students can experience working in big industries like Research, Medical and Healthcare, Biotech, Manufacturing and Defense. With the multitude of opportunities available, one can scale up in their career.
You can do all this, all the while enjoying living in Australia. You can view the best sporting events like the Australian Open and F1 Grand Prix, and even take in the splendor of all the artifacts present at the Melbourne Museum.
2. Sydney - the misunderstood capital of Australia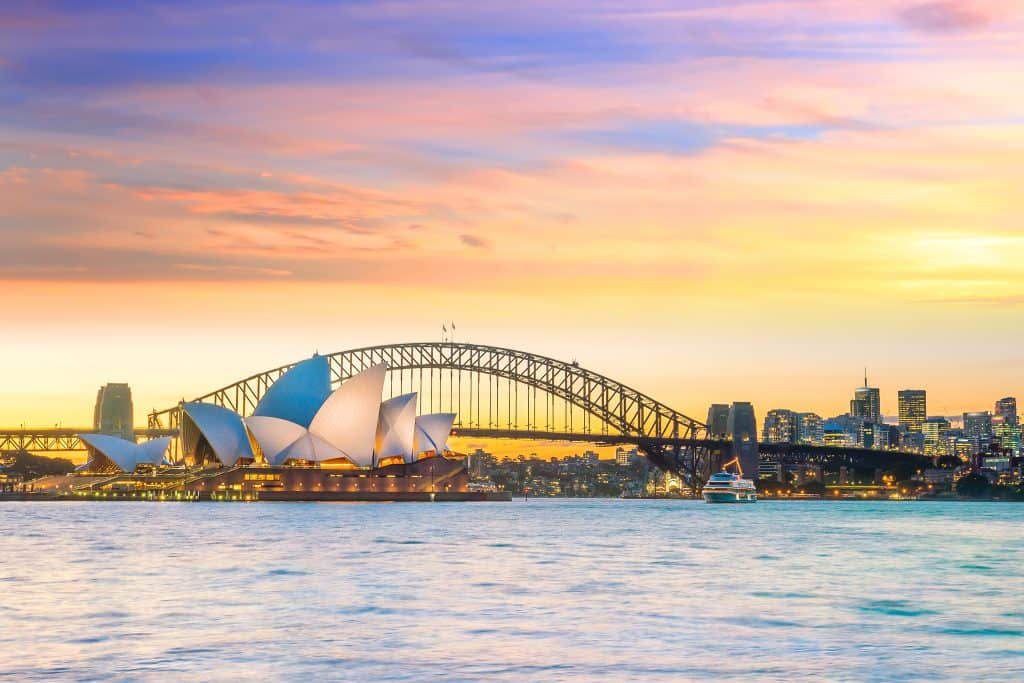 City of the famous Opera house and the waterside life at Bondi beach and a wonderful student life – this is Sydney!
As the capital of New South Wales, the city is a haven to over 25% of people from overseas. Being an international student, you will have the opportunity to gain knowledge from some of the top Universities in the world! 
You can even study in the same University that has educated seven Australian prime ministers – The University of Sydney. The city has some of the best vocational, English and other private colleges as well.
With the quality facilities provided by the educational institutions, it is easy to see why Sydney is titled as one of the most popular destinations for international students.
It is renowned for its local industries, mainly in Property and Business Services, and Financial and Insurance Services. 
Indulge in the city's diverse culture and satisfy your taste buds by trying cuisines from Asia, Europe and other places across the world. So, enjoy your time out with your friends at Chinatown, Circular Quay and Surry Hills!
3. Canberra - The actual capital of Australia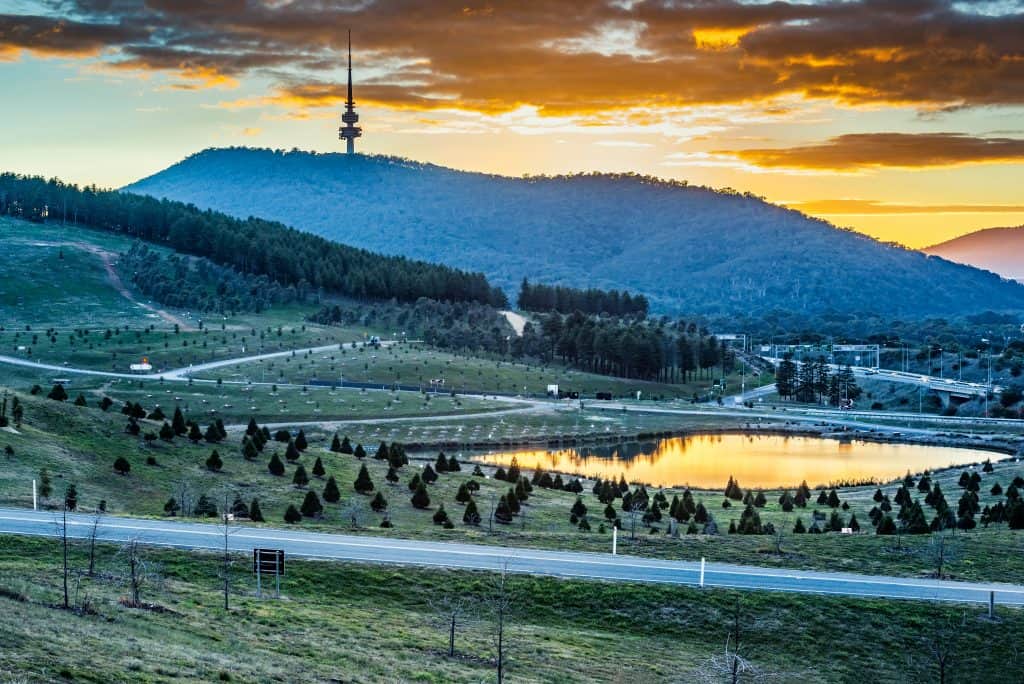 Being the capital and the biggest inland city of Australia, Canberra provides great educational opportunities for students. Infact, this city houses the 19th globally ranked University- The Australian National University, and five more prestigious world-class educational institutions.
Canberra offers a great student-mix society with over a quarter of the population being non-Australian, and 90 diplomatic missions and embassies— Imagine that! 
The best part is if you are looking to be within your age group, you should know that 25% of the population is youth. It's a great place to hang out with friends and take in the lively atmosphere at sporting events, eateries, concerts,etc.  
You can also introduce your friends to your native cuisine using produce from fresh food markets. 
Take the opportunity to explore the different cultures and widen your network. This is after all, the heart of the country's major national cultural institutions. 
You also have access to plenty of employment opportunities, as a student. Living here, you will certainly have a fulfilling lifestyle, grow, and mature as a person, and at the same time move towards achieving your career goals.
4. Brisbane - You are most likely to be welcomed on a red carpet here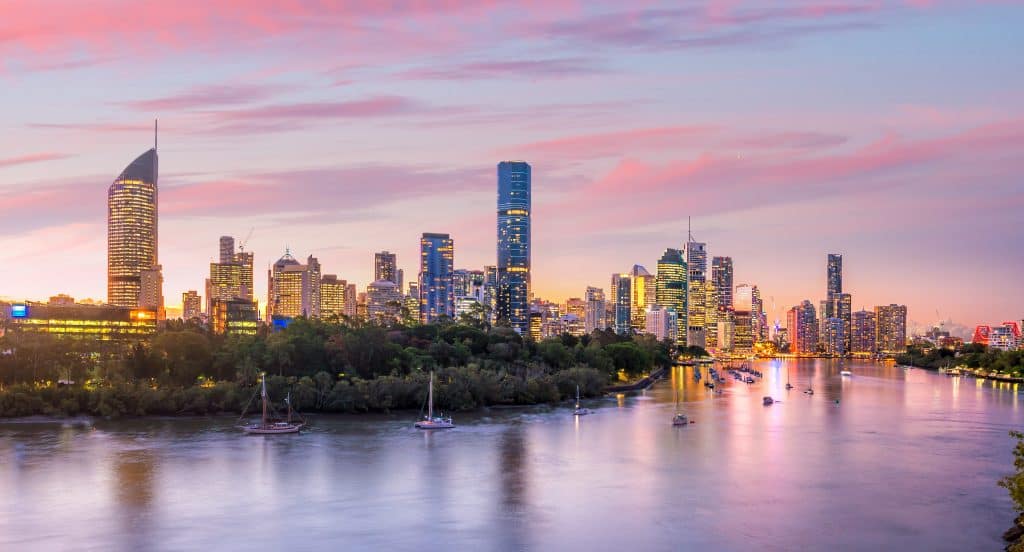 The beating heart of Queensland, Brisbane certainly lives up to being its capital, even more so in terms of education and employment. Out of Queensland's 10 universities, seven of them are in Brisbane.
The welcoming you will receive is like none other. No kidding as international students have a festival just for themselves! 
Brisbane hosts the Brisbane Welcomes International Students Festival! Over 8000 international students attend it as this is a great time to meet others and get to know fellow students from all over the world.
Like a pact made between friends, Brisbane holds the Lord Mayor's International Student Friendship Ceremony, and has thereby extended their hands to over 10,000 international students and counting.
As the fastest growing capital, Brisbane offers great employment opportunities in the public and private sectors. Living up to the name of being the growing hub of the world's resource provider, Brisbane has over 177 major resource and energy companies.
While studying, don't forget to keep yourselves entertained! Why not groove to the entertainment in the city, as well? You have access to free wi-fi (because who doesn't need wi-fi in today's age?) at 22 of the most popular parks. 
And imagine getting to watch free movies? That is exactly what you can do at the city's Shade Cinema Initiative. Just download the app and watch your favourite movie at one of the parks or gardens.
Being Australia's 'New world city', you have numerous social, educational and economical opportunities in Brisbane.
5. Adelaide - the Triple Capital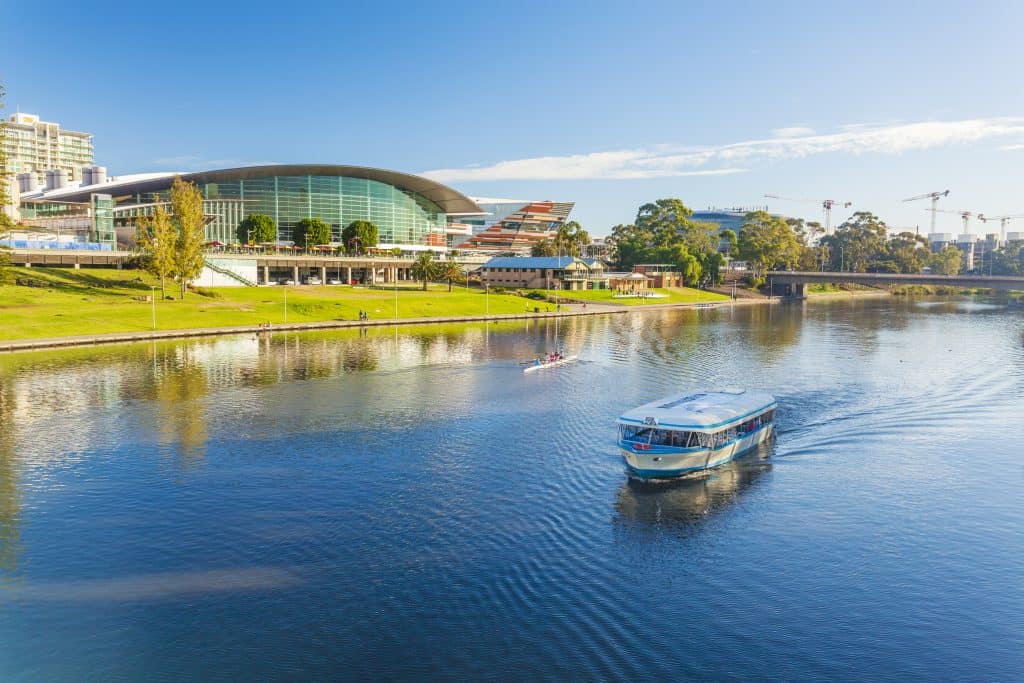 The fifth largest city and the capital of South Australia, Adelaide is Australia's premier learning city. 
With their doors to their educational system open, you can now be a part of the same system that produced five Nobel Prize Laureates and over 100 Rhodes and Fulbright scholars. Hence, the name 'The Nobel Prize capital' has been awarded to them as an acknowledgement to their achievements through education.
It houses some of Australia's esteemed institutions, three of which are featured in the QS World University Rankings: the University of Adelaide, University of South Australia and Flinders University.
Being Australia's 'Food and Wine capital', you have many restaurants to choose from as Adelaide has more restaurants than any other city. So go on and relish the delicacies from various cultures in Adelaide, home to 1.26 million non Aussie people. 
And, guess what? While you enjoy excellent food and student accommodation in Adelaide, you have the option to easily travel to any other city as well!

It is just a 30 minute ride via public transport. The best part is, as you are an international student you will enjoy concessions on public transport and save your money.
A city to be truly enjoyed for the educational and lively experience it offers, Adelaide lives up to the three capital titles it has been given.
Take the next step forward!
So, what are you waiting for? Australia has the best to offer you in terms of education, culture, livelihood, food, society and even entertainment!

Gear up and begin planning your study abroad journey in the Land Down Under.
For more information, please contact us – AECC Global as we will guide you through.
---
By accepting you will be accessing a service provided by a third-party external to https://www.aeccglobal.co.th/