UNSW or University of New South Wales was originally named the "New South Wales University of Technology" (1949-1958) located in Sydney in New South Wales Australia.
It was established in 1949 (71 years) and the motto of the university is "Knowledge by Hand and Mind".

It is one of the Group of Eight leading universities in Australia, ranked 43 in the world by QS World Ranking 2020 and Top 4 in Australia.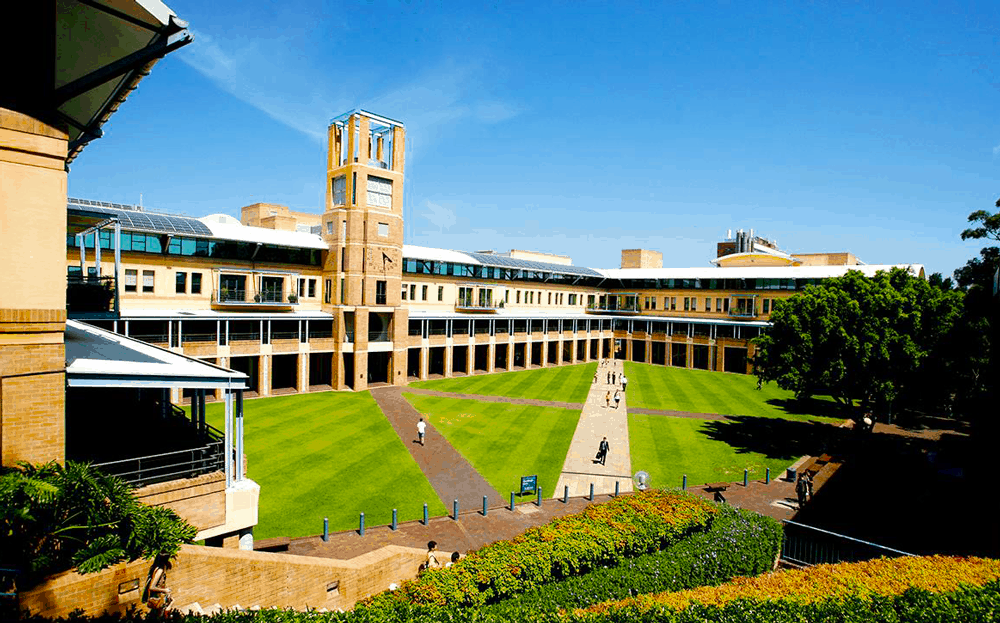 History of UNSW
    The idea of founding the university originated from the crisis demands of World War II, during which the nation's attention was drawn to the critical role that science and technology played in transforming an agricultural society into a modern and industrial one. The post-war Labor government of New South Wales recognised the increasing need to have a university specialised in training high-quality engineers and technology-related professionals.
UNSW
The university is located in Sydney where there are people from around the world come to this city and it is voted to be one of the most livable cities in the world. UNSW has modern facilities, fully equipped with innovation centre with the world standard for students.

UNSW already has graduates more than 59,000 students including 14,000 international students from 130 countries. The university has great support to international students from the beginning until they graduate with Career Centre to assist and give students advice about their future career. Staff at UNSW always support students with activities to help students able to adjust into the new environment at the university.
Faculties at UNSW
UNSW Sydney is opened for Undergraduate Degrees more than 300 programs and Post Graduate Degrees more than 600 courses in 9 Faculties which are:
UNSW ARTS AND SOCIAL SCIENCES 

UNSW ENGINEERING 

UNSW ART & DESIGN 

UNSW BUILT ENVIRONMENT 

UNSW BUSINESS SCHOOL 

UNSW LAW 

UNSW MEDICINE 

UNSW SCIENCE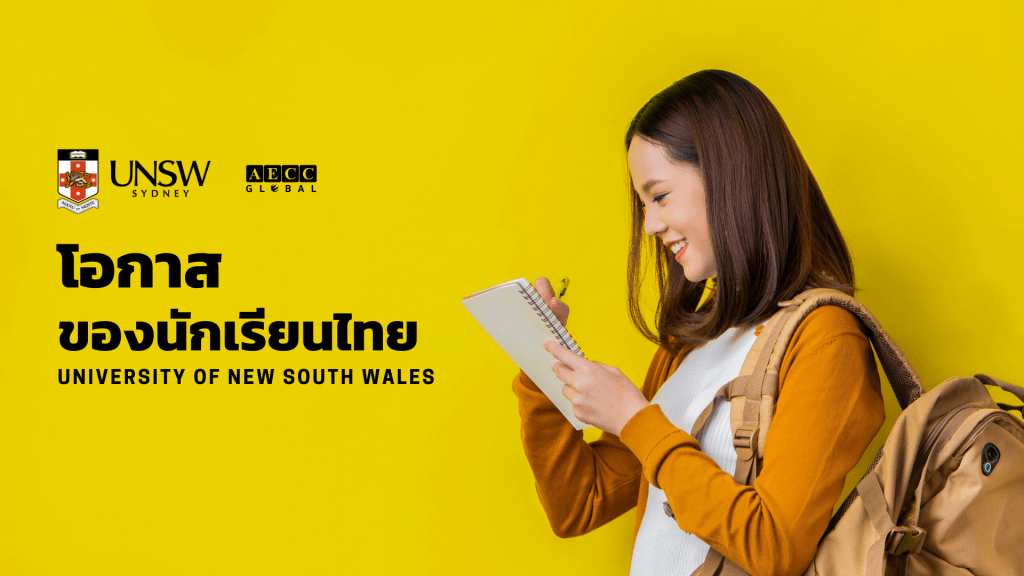 What you need to prepare for Application
Transcript
Certificate of Completion
IELTS/ TOFEL or PTE Results
Passport
Statement of Purpose (SOP) if you have one

Scholarships
Australia's Global University Award Scholarship

AUD$5,000- $10,000 (Depends on the GPA and SOP from students) – Ask us for more information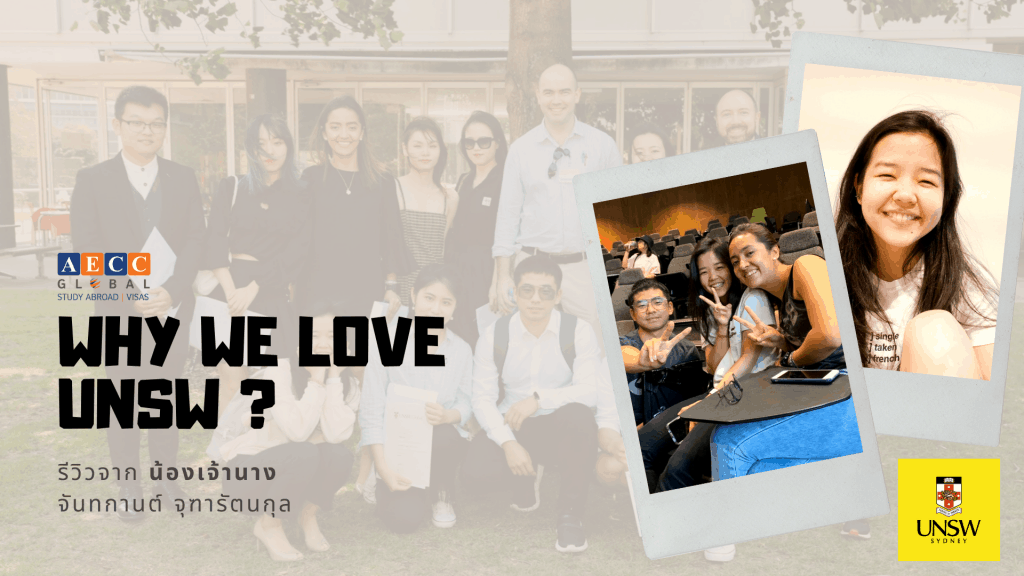 Why do we love UNSW?
"Study English course at UNSW Global is quite challenging and fun. It is a UEEC course to prepare myself academically to pathway into UNSW Sydney Master Degree level. This course will force me to improve my skills all the way and in the end they will access student's results. Study at the university hardly meet any Thai students which is good for me to practice a lot of English because the important thing is to get very good communication skills. I make a lot of new friends here and everyone in the class is very nice and friendly. They are so helpful and it is a wonderful experience for me."

Thank you for the great review from Chantakarn Chutharatkul (Jaonang)